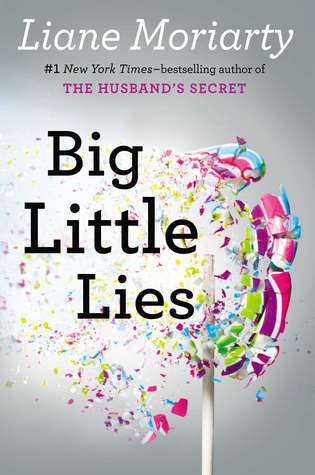 I wish I could marry this book I love it so much. That is not an understatement either. This book was awesome. The cover art was awesome. The characters were awesome. The storyline was awesome. Everything is awesome (to quote the Lego movie)!!! I really enjoyed "The Husband's Secret," by Liane Moriarity so I was hoping I would like this one as well. Not to worry, I definitely LIKE this one a billion times better. Sooo good!!
There has been a tragic death at the school trivia night. Was it murder?Who knows what? The months leading up to the tragedy are viewed through the eyes of three kindergarten mothers; Jane, a single mother of an apparent "bully," Madeleine, an eccentric mother of three with too much to juggle, and gorgeous Celeste, wealthy mother to twins. Alternating with their version of events are snippets of the police reports and gossip of other kindergarten parents. The funny, intriguing, and horrifying view of events enhance the foreshadowing as you desperately try to figure out what is going on.
Thoroughly engrossing. This book made me briefly want to have kids so I could be as crazy and ridiculous as these mothers. A must read!