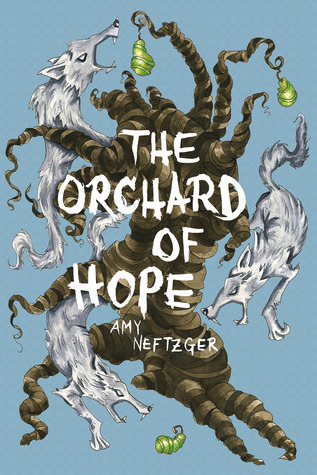 A quest to save the kingdom isn't as easy as Kelsey had imagined. She is accompanied by Death (a sarcastic red fox) and Maggie (a stuck up orphan). Together they must use their skills to stop the evil wolves from eating all the hope in the orchard. Back at the castle their fellow friend, Nicholas, must learn to become a sorcerer so he can help his buddies from a distance.
While amusing, this book is most certainly intended for younger audiences only. There isn't much character development and the story solely centers on the quest and the weird quirks of the characters (a perpetually hungry gargoyle, a weird wizard who doesn't dress properly, etc.). Also, it's worth noting that this is second in a series, although it serves alright as a stand alone. I didn't feel like I missed out on anything.
Overall, all it was meh. 4th through 7th graders may enjoy.
I received this book free through Librarything Giveaways in return for my honest, unbiased opinion.