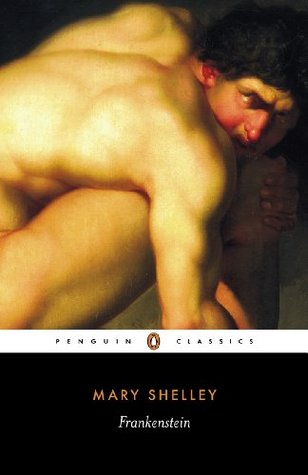 Great book, but I picked horrible timing on reading this. Note to anyone interested in reading this: do not read during/after a break-up. It will make you even more angsty than normal. At times it was legitimately painful to read this because Dr. Frankenstein and his monster are such miserable, wretched creatures and I was too! Too much angst and misery!
This book discusses the classic struggle between man and monster, but as Mary Shelley points out in this vivid read, who is more monster; the man or the monster himself? It's not very clear, one wants to pity them both because they both suffer. Dr. Frankenstein suffers because the monster whom he created is so terrifying and supposedly wants to kill his family. The monster suffers because he is so alone and everyone is scared of his scary size and appearance. He does not wish to be alone, but Dr. Frankenstein refuses to make him a companion so he vows vengeance by killing of his creator's family.
Eloquently written, and still powerful. This is a read that will resonate with readers long after they've read it.