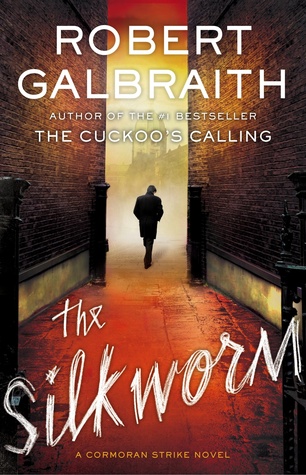 I know, I know. I'm a horrible JK Rowling fan, this book has been out for nearly three weeks and I'm just now getting around to reading. I'm awful! I loved the first Comoran Strike novel and I'm glad to say I loved the newest addition as well! For readers that haven't read the first book, don't be alarmed. As with any good mystery series they all serve well as stand alones and don't have to be read in order.
This mystery was fast paced and had me guessing the entire time. I had no idea how it was all going to possibly come together. This mystery follows the disappearance of a b-list author. His wife contacts Detective Strike to find him after he's been gone for ten days thinking that he's off on some writer's retreat or worse with a mistress. Strike soon finds out however, that things are much, much worse.
For fans of JK Rowlings, mysteries, and anything set in London.