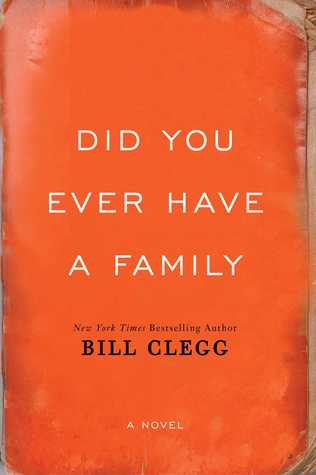 Clegg, Bill. Did You Ever Have A Family. 6 CDs. unabridged. 7 hrs. Audioworks. 2015. ISBN 9781442385283. $29.99; 6 CDs.
A stunning debut novel written and narrated by Bill Clegg, author of the bestselling memoirs
Portrait of an Addict as a Young Man
and
Ninety Days
. Not shy to tough subject matter, Clegg starts off this tour de force with a nearly indescribable tragedy. The night before June Reid's daughter's wedding, her house erupts into a fiery ball killing everyone inside; the wedding party, her boyfriend, and June's entire family. June is the only survivor. In the wake of such a horrific tragedy, everyone in the community reacts differently; from the kid who helped landscape for the wedding, to the caterer who was never paid, to the mother of June's boyfriend. Everyone has a story to tell and no one copes to the loss in the same way. It's heart-wrenching, honest, and unflinching. A beautiful look at acceptance, forgiveness, and most importantly hope. Narrated magnificently by the author. An unforgettable novel, that sticks with you long after the last line.
- Erin Cataldi, Johnson Co. P.L., Franklin, IN