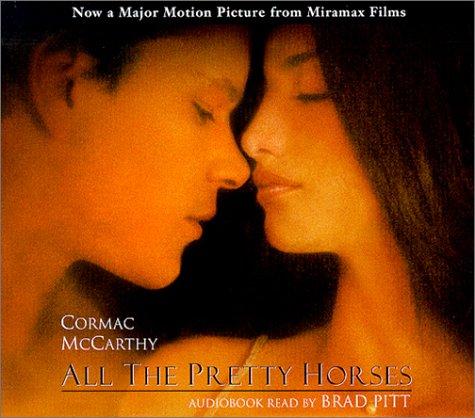 This is my second Cormac McCarthy book and I liked it much more than I did the first one (Blood Meridian). Written in his signature southern, rustic drawl the story follows a young rancher and his friend who have nothing to lose.
The two teens leave Texas with nothing but their horses and dreams of a quiet existence in the wild Mexican frontier. On the way they encounter another young man who ends up tampering with their dreams of an idyllic future. What can their friendship withstand? Trials, guilt, love?
Narrated by Brad Pitt, I was mostly pleased, but wished he would have spoken a little louder. He was very soft spoken, and at times sounded dispassionate. I have yet to see the movie adaptation.
This is a must read for fans of westerns, literary novels, and Cormac McCarthy.